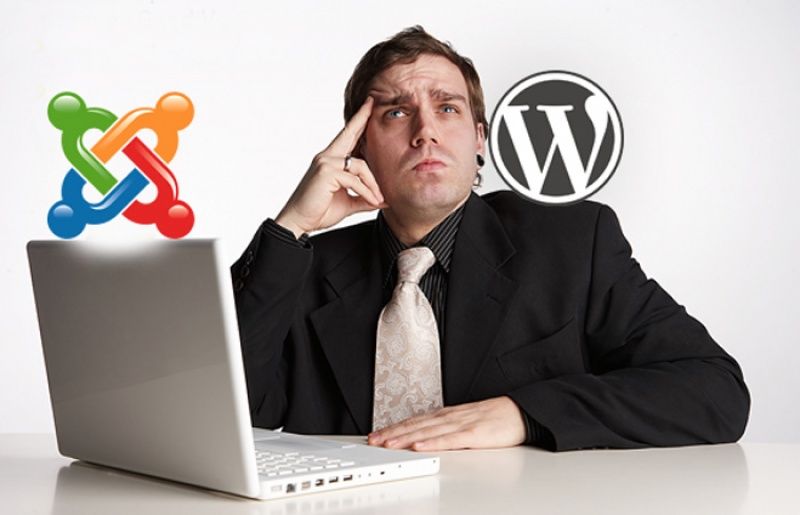 Which is better: Joomla! or Wordpress?
Actually, neither. Wordpress and Joomla are the most popular open source CMS packages at the moment. But the thing that really makes the difference is the web designer / developer, not the CMS.
Both Joomla! and Wordpress have huge market share and together account for a large percentage of all websites on the internet. Wordpress was originally developed as primarily a blogging platform while Joomla! CMS can be used for basically every standard website functionality requirement you can imagine.
Both Wordpress and Joomla! are community based open source website CMS applications that work on all standard hosting platforms and are supported by a huge international community of programmers and developers who contribute to these free downloadable packages.
Joomla! is a free download and comes off the shelf with lots of cool functionality; like an email contact form, menu manager, WYSIWYG content editor, image manager, controls to manage users and access, password protection for registered user content and management, and much more. It also has over 9000 bolt-on plugins that extend it's capabilities and can be installed with a couple of clicks. These extensions deliver every other website functionality you can imagine; ranging from social media integration plugins to image galleries to advanced online shopping carts, document management systems and everything in between.
Wordpress is more of a barebones package that is primarily used for blogging, and has nearly 25,000 plugins available as well to extend it's basic package.
This is where it gets interesting. Even though Wordpress and Joomla! are 'free' open source website CMS apps, how do you install them, incorporate a template and layout with your branding and then integrate some of those cool plugins without winding up with a website that looks as though it was built by a complete noob? How do you know which plugins come from reputable developers and which ones will get your website hacked? Luckily there are some talented web designers and developers who know just how to make these CMS programs sing.
Because the look and feel of Joomla! and Wordpress websites is template driven, a good web designer and programmer can make each section of the website a 'seamless' experience for your audience, so nobody ever needs to know that you are using third party plugins with free CMS software to achieve professional results with your website. The DIY approach can be buggy, amateurish and just plain ugly. The right web designer / developer who can show you lots of professional examples of their website work will make a big difference. It pays to shop around and make sure you are working with a web designer and programmer who delivers quality websites. This is often not the cheapest investment, but the results pay for themselves. But don't get me started on cheap websites...