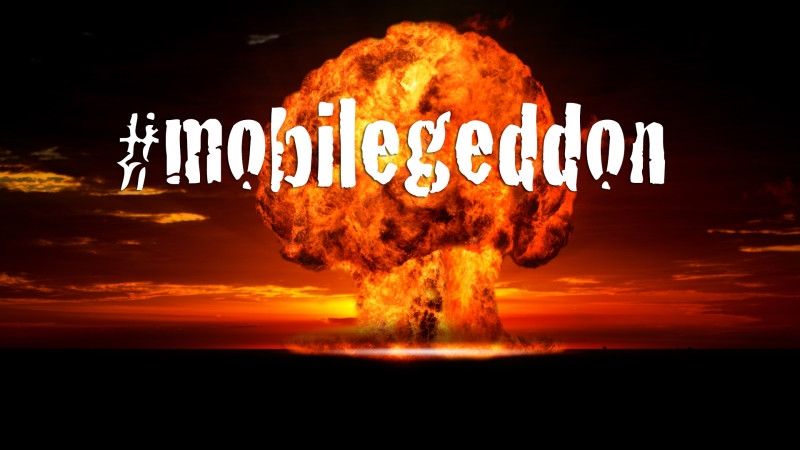 Mobilegeddon: 2015's biggest non-event (so far)
You may remember the hysteria a couple years back. The Aztec calendar was coming to its millennium-long conclusion on December 2012, planets were aligning, the world was going to end, they made a ridiculous movie, we were all… going… to die…
Then nothing happened. Oh, well. ¯\_(ツ)_/¯
For those in the internet world, the lead up to "Mobilegeddon" was much the same. Lots was said, tech blogs warned of the coming SEO disaster, the #mobilegeddon hashtag was trending on twitter, people were panicking about the profitability of their websites come April 21.
The fateful date came and passed a little over a month ago and, well, it was so quiet I could hear the crickets chirping.
For those that don't know…
April 21, 2015 was the day Google launched their latest algorithm update which would favour sites optimised for mobile. When delivering search results to mobile devices, unoptimised sites would be penalised. Many SEO, tech and marketing blogs labelled this date as "Mobilegeddon".
For us and our clients there was absolutely no negative impact to search results or traffic after April 21. We've been building responsive Joomla sites since 2013 so we weren't worried.
For websites that aren't responsive, there is bound to be a negative impact. Google says 60% of its searches come from mobile. Sites that aren't mobile optimised may miss out on that traffic. The 40% of searches from desktop are unaffected.
And really… if you care enough about your web presence and make money from your site, it should be mobile friendly by now anyway.
So, Mobilegeddon came and went. Anyone that really cared wasn't affected and those that are affected probably have no idea because their site isn't that important to them.
Do you know if your site is mobile friendly?
There's two very simple ways to check.
If you own an Android phone, just google your site. Underneath your listing you'll see "Mobile friendly".
Do you need help with Joomla SEO or modernising your site? Let us know.