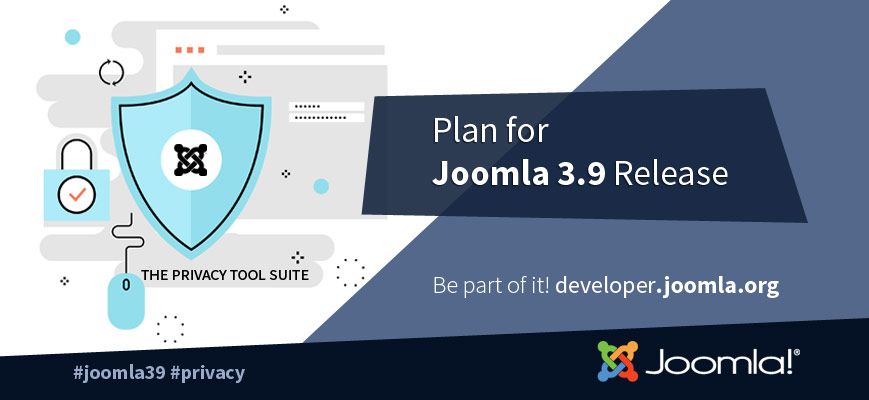 Making your Joomla site GDPR compliant is about to get a whole lot easier
As the world is well aware, thanks to the onslaught of "We have updated our privacy policy" emails, General Data Protection Regulation (GDPR) came into effect on 25 May, 2018. Anybody, with customers or users in the EU needs to ensure their website and privacy procedures are compliant. With the upcoming release of Joomla 3.9 and 3.10 that is about to get a whole lot easier.
The Joomla Project is working on a suite of privacy tools for inclusion in the Joomla core.
1. Privacy API for extension developers
This is a new com_privacy component with an API for developers to report any information collected by their extensions. With all privacy related information in one place, reporting becomes a lot simpler.
2. Consent plugin
A plugin to handle tasks related to user consent. Gain the consent of the registered users via a form plugin, track their consent, log their activities, and take care about consent retention time.
3. Handling of user information requests
Under GDPR rules, users have the right to request access to any data we have stored about them. The Information Requests Project Board is working on various workflows to handle this.
Make it easier to the users to submit information requests.
Track the status of the users requests.
Let the user access and download their data.
For more information see the following links.
Goals for Joomla 3.9
Release News: Joomla 3.9 and Joomla 3.10
Joomla Privacy Policy project on Github
If you need help making your Joomla site compliant with GDPR rules please let us know.